. IMPORT – EXPORT SERVICE, CUSTOMS BROKERAGE
- Doing documents, executing customs declarations procedures for imports, export (including full, LCL, FCL cargo with all types: business, investing, investment with tax, temporary import and re-export, processing, import materials for production export, sampling, non-trade goods and goods at the bonded warehouse ... etc.).
- Customs declaration and package management of processing contract for businesses on the exports (up from set up processing contract, list of equipment imported, list of materials and accessories imported, record of import declaration forms, production norms, record of export declaration forms, account customs records for processing contract and electronic customs decleration to customs agencies).
- Liquidation procedures to tax of raw materials for exported production.
- Package implementation of import-export procedures for producers under the industrial zone, export processing zones.
- Especially executing procedure for obtaining the list of equipment to create fixed assets for import tax exemption, confirmation of synchronous line of equipment for all investment projects.
- On behalf of the enterprise performing electronic customs declaration, transferring data to the customs agencies, the enterprise do not need to buy software and mobilize personnel.

. SHIPPING AGENT, FORWARDING AGENT, TRASNPORTATION, GOODS LOADIND/UNLOADING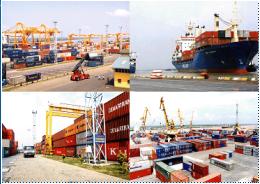 * Shipping broker, charter rent, booking (ships, containers)
* Transportation of FCL, LCL, over length, over weight cargo (including to get the delivery order, deposit for empty container) and supplying package service of customs procedures with reasonable and competitive price.
* Lifting, loading/unloading cargo in port or in your warehouse with professional, highly responsible workers.
* Package forwarding service with multimodal transportation (sea-land-air), commitment to safety of transporting goods from border gate to your warehouse with the shortest time and the most economical cost.

. TRADING ON COMPUTING, ELECTRICAL EQUIPMENT, APPLICATION SOFTWARE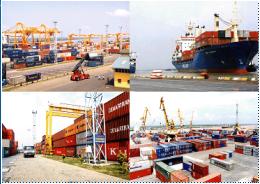 Wholesale agent of saving energy compact lamp with European standard.
Trading computer, information equipment. Designing, constructing LAN for agencies, business.
Designing, building application softwares, installing the software for server, computer, the declared electronic customs software installation and instruction.

. CONSULTING IN INVESTMENT, CUSTOMS PROCEDURES, OBTAINING C/O, GOODS INSURANCE
Consulting in law, market, goods, procedures of purchase/hire land, warehouse, searching partners for investors.
Consulting in import-export and customs procedures or supplying package service for investors.
Providing advice to producers of goods in Vietnam for obtaining certificate of origin to help Vietnam's import partners be entitled to tax preferentially for the goods originated from Vietnam.

. CHINESE, ENGLISH TRANSLATION
Song Minh provide Chinese, English translation in conference, negotiation for signing contract, surveying market with experienced, professional, high qualified team.